Over the period with Dag, Bruno made many friendships, which included a great group of loyal customers, many of them models, which were indicating the your work. "I never actually wanted to have Hall, that was something that happened in my life by the demands of my work in fashion", he confesses. This period lasted four years and was another step, where he won new clients that accompany it until today.
Then came the opportunity to open the Trends, where he also stayed for three years. Bruno himself account that scare when look back and realize that every three years an intense change happens. "Lived experiences. Even the pratfalls he took made me grow", he adds. In this endeavor, your intention was to offer what he can do today: a Hall that has a concept of fashion, but that meets more people focused on an audience that has a distinctive look and demanding.
Unfortunately the Trends not exceeded expectations of Bruno, who needed to readjust: lived in Savassi and moved to the Center, in a borrowed apartment. "It was time to start over with my mom and my two sisters, who were always with me. Care hard ". And it was in that apartment that Bruno if carried on.
Despite the frequent changes and obstacles, fashion has always been your target. "The market of fashion always requested me, in spite of the time. I meet my clients. Despite what happened in the period of the Trends, I redid and started to meet at my house ". This period lasted for two years, but the next step would be to more than one step, meant a jump. Then came the House Bruno Candido. "It was a change, a lot of people called me crazy", he says amid laughter.
There Bruno in confessed that even he was surprised with the news and said that the entire responsibility for the commotion in this period of your life is God. The makeup artist said he has always had the habit of going to pray at the top of the Mangabeiras and I asked God a home in this region, because the friend's apartment (where I was living) was no longer the flow of customers, not to mention the view of the neighborhood, the delighted. Then, as if by a miracle, came the opportunity to "climb" of the Center. After so much trouble, Bruno describes to be there, with the help of your family, coordinating the company and seeing her grow up, is a refreshing.
And even before I was in the Mangabeiras, his focus remained on the make, but the hair just entering the package. It was common for situations occur and contingencies in which your intervention was needed, so Bruno told us that it was necessary to study hair color and cut. "I started intuitively, but there are techniques and they are essential to achieve a good result", he assures. It is a proof that the intuitive Professional doesn't grow and remains if you don't get to delve into. Honest, he claims he doesn't consider himself a colorist: "have these professionals working with me to ensure a 100% service well done – each have your expertise".
In spite of so many changes, Bruno claims that your best season in 2009 and today is considered a professional sets. "I had to learn to work with all, analyzing the set, despite me delving into something more specific. Image sets asks harmony. I don't have to know how to do the coloring, but need to understand if that color was well made and if it was tom ideal for customer", he explains.
Big parades are now arriving in the curriculum of Bruno, who craves hard this new phase. Bruno confesses that she is still "new face" on the runway. He who always made smaller parades, for independent brands, now dreams big, with the fashion weeks. Recently Bruno received a phone call that made the heart beat strong, was an invitation to do the issue of Vogue Minas Trend, under the watchful eye of the famous fashion magazine Director, Giovanni Frasson. It is obvious that he didn't let the chance pass and made beautiful. The beauty artist said that this was the most striking your professional experience. Also, no wonder, huh?
Currently, Bruno tightens your agenda among regulars, courses, advertising jobs and brides, even with special space in the House. He revealed that this segment also emerged unexpectedly, with the collection of friends and clients, as were getting married, wanted him to get. And today is a successful House Bruno Candido, who also has a mega team competent to offer the best to those who seek.
While we admire the your portfolio full of amazing work, we hope to see the name of this top professional signing large parades. He deserves! Oh!Soon Bruno promised more news. Must be to keep the tradition of change every three years, right?
Gallery
Bruno Candido – Qart Tecnologia – Criação de Sites em Belo …
Source: www.qartt.com.br
Sambaíba Transportes Urbanos 2 1752 em São Paulo-SP …
Source: onibusbrasil.com
Intersul 3090 em São Paulo, São Paulo, Brasil por Bruno …
Source: onibusbrasil.com
Sambaíba Transportes Urbanos 2 2480 em São Paulo, São …
Source: onibusbrasil.com
Transcooper > Norte Buss 2 6188 em São Paulo-SP por Bruno …
Source: onibusbrasil.com
Sambaíba Transportes Urbanos 2 2264 em São Paulo-SP por …
Source: onibusbrasil.com
bruno cândido
Source: www.otempo.com.br
sp desenhos2: 3ºespecial bruno candido ribeiro
Source: spdesenho.blogspot.com
Transcooper > Norte Buss 4 5534 em São Paulo-SP por Bruno …
Source: onibusbrasil.com
Exclusive Interview
Source: prowrestlingstories.com
Himalaia Transportes > Ambiental Transportes Urbanos 4 …
Source: onibusbrasil.com
VIP – Unidade Imperador 3 3880 em São Paulo-SP
Source: onibusbrasil.com
Julio Simões > CS Brasil
Source: onibusbrasil.com
VB Transportes e Turismo 10038 em São Paulo-SP por Bruno …
Source: onibusbrasil.com
VIP
Source: onibusbrasil.com
Expresso Itamarati 5804 em Campo Grande-MS por Bruno …
Source: onibusbrasil.com
VIP
Source: onibusbrasil.com
Secret Story 3 : Bruno le SDF a d'autres secrets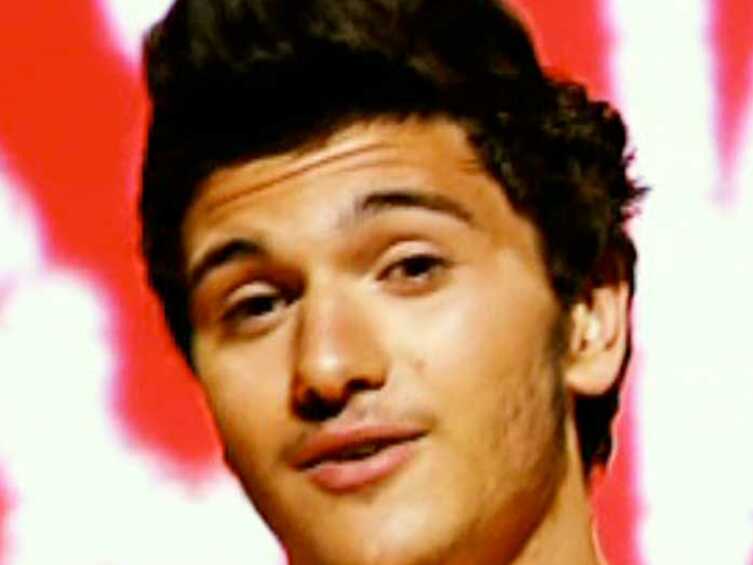 Source: www.voici.fr
Secret Story : Que sont-ils devenus ?
Source: photo.programme-tv.net
L'incroyable transformation de Bruno de Secret Story 3 …
Source: photo.programme-tv.net