Cameras, lenses, microphones and lighting equipment: what to buy?
You are thinking of creating your YouTube channel, or to brush up on the quality of your videos, and does not really know where to start? No problem! Many have been where you are. My goal here is to present equipment, from the most basic to the most professional, so you decide which best applies to what you're planning to do.
The main thing in a YouTube channel is the much desired differential. Know what to talk, to express themselves properly, bring a grounded and informative content about something that no one has ever done, or at least not the way you want to do.
If you already have this in hand, wonder: the hardest part is over. If you are not yet, it is better to give a thought on the subject before leaving buying equipment left and right.For the sake of this text, I will assume that you, reader or reader already completed this step.
The first tip I give is: do all the courses of the YouTube Creator Academy. Really! There you will learn from people who are in this area for years, the main secrets of each of these authors, such as the difficulties encountered, or how to behave in certain situations, how to build audience, engagement, frequency, crossovers authors, monetization and its visual identity.
Now on the technical side, we need to separate into three basic stages and an optional:Image, Audio, Lighting and Tweaks . Each of these factors individually can ruin any video, but collectively bring the air of professionalism and quality you seek. Come on!
Image
You can divide this topic between cameras and lenses, if you choose a gadget with interchangeable lenses, which help to give a more professional look. As a first option, especially for lower costs , try the camera to your laptop and especially your smartphone. If the results seem satisfactory, a problem has been resolved. The latest iPhones and Galaxy S, and some competitors already have excellent cameras, full of very interesting features for video. Explore it.
I even thought to list compact cameras, but the price of it, plus the price of an entry phone, you buy a high-end smartphone, which probably would have a better result than the compact. Still, if you want to use really a camera, I will list below some really cool, both from a technical point of view and within the cost-benefit ratio. The values ​​are in US $, as it is much cheaper to buy these products in the United States, both for those who want to import, and for those who can eventually come here. From cheapest to most expensive:
Canon EOS Rebel T4i – Approximate value: $ 350.00 (body only)
This is a processor with camera DIGIC 5, ISO that reaches up to 12,800, able to make movies in 1080p. The sensor is cropado, generating images with size up to 18 megapixels. This camera is already more than enough to start making your videos.
Note that the LCD display turns to the front of the camera, which helps a lot in time to recompose.
A limitation of this and other cameras that I quote below: the videos have a maximum of 29 minutes in length (or 4 GB). After that, you need to trigger the shooting button again for the camera to continue recording.
Canon EOS Rebel T5i – Approximate value: $ 600.00, with a basic 18-55mm lens.
The T5i is practically an updated and slightly turbocharged version of T4i. The difference is the speed of frames per second in video, image noise reduction with very high ISO and autofocus (Movie Servo AF) to track moving objects, which is the coolest feature of this camera.
Canon EOS 70D – Approximate value: US $ 999.00(body only)
Like the previous models, this is a camera with sensor cropado , but 20.2 megapixels, with DIGIC 5+ processor, focus faster than the older sisters, and particularly, autofocus of moving objects with stunning accuracy .
Here's an example of how this works in this video:
In addition to automatic mode, it allows you to make all the settings manually, which is becoming increasingly necessary as you explore new ways to record photo and video.To learn more about how this works, check out this tutorial. Incidentally, the channel ZY Productions has several very interesting tutorials, it is worth taking a look.
This model comes ready to work with Wi-Fi and accepts an adapter to record GPS.
Canon EOS 6D – Approximate price: US $ 1400.00(body only)
I recommend this camera especially for those who are looking to buy a product that is also great for photography. Unlike previous models, the 3-inch display does not move forward, but the ISO can reach aggressive 102,400 (this range much greater helps a lot for situations with low light), up to 10 continuous shots per second, and mainly, sensorfull frame that captures more information from a scene cropado sensor. Also featuring 20.2 megapixels.
The 6D has GPS and built-in Wi-Fi, which helps a lot in time to back up files and is essential for geolocation fans. It is the gadget that I use to make my videos and most of my photos. Feel free to take a given.
EOS 5D Mark III – Approximate price: US $ 2500.00(body only)
Now, if money is not a problem for you, stick to time your foot in the jackfruit and buy a EOS 5D Mark III. This is certainly one of the best cameras on the market for video and photo. Its sensor is also full-frame , 22 megapixel, auto focus up to 61 points in the same image viewfinder that shows 100% of the captured image, two inputs for memory card (in case you want to back up immediately, or even register .JPG and RAW format on different cards), and highly advanced system of pre-processing the image.
It also has ISO that reaches more than 102,000 and makes videos in 1080p with manual controls. Personally I think it's a lot of money for little benefit when compared with the 6D. I would say very true for those who make coverage of events such as weddings, the safety record of the same image on two cards simultaneously. Otherwise, for those wanting to make videos for YouTube, I think an exaggeration, but there is a hint.
Remembering that I just quoted Canon cameras it is with them that I am most familiar.Nothing prevents you from using similar equipment Nikon, Sony or Samsung, for example.
Lenses
Here it gets even more interesting, especially for those who want to do the vlog format with the camera close to his face. To stay cool, you must use a lens that captures relatively very light and has a depth of field to keep the focus on the main object (in this case, you) and give that basic distorted what's in the background.
The ideal is to use a fixed lens (with a single numbering mm to 35 mm, or 50 mm), but depending on the model, a variable lens may come in handy (17-50 mm, for example).
To compare various models of market lenses, how they behave in various cameras, which its sharpness, things like that, I strongly recommend using the website The Digital Picture. This is one of those sites to use, favorite, donate some money to the author and still have a kiss to my dad, my mom and you. Thanks for nothing.
Oh, it's cool that the lens is considered wide – angle ( wide angle ). Nothing absurd, like a fish-eye, unless you are willing to give a more artistic air, which is also very welcome, but let this kind of technique to another post.
The first lens that I suggest to anyone who wants to do something in this format is a 35 mm f / 2 Canon's own. The average price of it is US $ 599.00.
This is one of the lenses that I use most in life. It works on all cameras mentioned above.If you have the money, and worth the investment, both for video and for photo, because of its unbeatable sharpness, auto focus, ability to absorb light and depth of field.
My second suggestion is the spectacular Canon EF 24mm f / 2.8. The viewing angle is 84 degrees, is fixed, excellent sharpness and light, in addition to auto focus.
If you choose between T4i, T5i or 70D, the lens that will show below solve very well stop.
The Rokinon 35mm T1.5 Cine f / 1.4 has an average cost of $ 500, and is a sub-valued lens, the image quality it offers.
It has a range of aperture ranging from f / 1.5 to f / 22, is super fast, quiet and does very well in low light. Her problem is only manual focus. For some this can be a huge problem. For those who prefer manual focus, it serves very well.
Another lens that I use enough, the Sigma 17-50mm f / 2.8 EX DC OS HSM FLD, with anaverage cost of $ 420, has the opening controlled by the camera, is fast, auto focus, clearly more than satisfactory.
After the 35 mm and 24 mm Canon, this is undoubtedly the lens I most recommend to vlog.
Last but not least, this is a real joker low cost, the Tamron AF 17-50mm F / 2.8 SP XR Di II VC.
The price ranges somewhere around $ 400, has autofocus, image stabilization and low distortion.
Audio
Imagine a beautifully filmed video, with all that we quoted above, but with a bad audio, or stuffy, or noisy? Yes, multiple organ failure.
Therefore, great care with how you capture your voice and the sound system is little. For those going to vlog, I recommend a lapel microphone. They do not tend to be very expensive, like this one, with a long handle, which makes it easy if you want to walk through a scene, costing $ 32 or with short cable, which costs around $ 15.
There are models wireless lavalier microphones, such as the highly acclaimed Audio-Technica Pro 70, but in addition to cost more ($ 130), you still see battery hostage.Obviously the sound has more quality then is up to you to decide which option is best for you.
For outdoor shooting, or if you need to interview someone and not have time to install a lapel microphone on the interviewee, perhaps the best thing to do is buy a microphone type shotgun. I use the unknown Takstar SGC-598 Shotgun Microphone, precisely at low cost: $ 25!
It has manual control sensitivity, battery indicator (AA), good durability and anti-vibration system. Yes, I took a chance, but it was a great surprise!
There is absolutely nothing better than that in the market, when evaluating the cost-benefit ratio.
For something even more professional, the darling of the moment is the RØDE VideoMic Pro, which costs $ 200. It is wonderful, also runs on batteries and has manual control level of funding.
Since you have the bullet needle to make this investment, it is undoubtedly the best option when the focus is on quality. If you want something even more portable and without the use of batteries, the RØDE VideoMic Go can help you.
It costs significantly cheaper than its stocky brother with values ​​that are around $ 80 is much lighter, just plug the camera and record, but no manual controls, no nothing.
They saw how remarkable the difference? So keep this in mind when deciding which shotgun microphone may be better for you.
Lighting
Lighting is possibly the trickiest part of the whole process. Light less makes your video look like an amateur. Too much light can mean that you forgot to adjust the camera exposure. But basically to vlogs, white light is good light. And woe to those who call me racist, I'm talking physics here, huh? Please. Good…
I recommend two forms of lighting, each with advantages and disadvantages for specific purposes or more general application. The first tripods with white fabric reflectors, to put one on each side of the camera, and a more centralized. Staying close to natural light also helps.
You can find lighting kits with tripods, lights and reflectors for $ 50.
For even better illumination, I recommend using Rings / Rings / Halos of 18 inches, which are around the camera, centrally. I really like this Diva Ring Light New, but it costs $ 200, which is slightly too salty for my pocket. Still, it's on my list of Amazon 's wishes.
For more information about the differences in types of lighting, which use light, reflectors and the like, first read the post Get Creative.
Tweaks and adjustments Finos
Oh, so you went through all the steps above, you are with the equipment at hand and began planning the videos? Wonder! It's time to start to improve the camera settings, color tones to give the video a much more cinema footprint of movie-made-by-your-nephew .
The first thing to do is install the spectacular MagicLantern in your camera. This miraculous software package is open, secure code, and turns your device into a machine to capture dreams.
Okay, so long as you know how to use. But MagicLantern gives the various camera models possibilities that go far, far beyond what the manufacturers allow. For example, monitor the sound during recording, check in real time the focal length currently in use, customization of image temperature in Kelvin, transient self-exposure to the right (ETTR), new different grids to guide, overlay ghost images (if you want to try to repeat a click after years, for example), histogram, RAW support, and an infinity of wonderful features. Seriously, it's revolutionary.
And the best part? It's free! Just download and install.
Bloedel Conservatory Raw – 5D Mark III Cinestyle H264 vs. Magic Lantern Raw! FromPicture and Color on Vimeo.
Oh, something else important: inform yourself about the Google Nik Collection, and on your tool libraries for image and video editing, which now are all free . There is full integration with Adobe Premiere, Lightroom and Photoshop.
But again, this is a final step, for when all others are complete and you are looking for something more, a perfumery, an evolution.
Conclusion
It is evident that in order to give a more professional look to their content, relative investment even when opting for cheaper equipment will be needed.
This does not prevent you from doing everything in the race, in the simplest possible way. Tahi the Pirula Channel that is successful without much technology, precisely because of the quality of its content. Maybe this is his way.
For those who found it too expensive and far: do not be discouraged. If necessary, go to programming, buying things slowly and evolving your videos and your equipment as your pocket allows. The purpose of this guide, again, is to give a North for those who even know how to start, or had no idea of ​​the investment size. And even if your YouTube channel does not go out so early, do not give up.
For those who see this reality closer: upward and onward. If you have a different configuration, an additional tip, editing software, plugins or know equipment cheaper, collaborate in the comments area.
As a final caveat, and that may be all the more important, remember that all of this takes a lot of work, to edit videos and audios is not always the coolest thing in the world to do the commercial part (when that is the focus) It can be exhausting and frustrating.
So, make videos of subjects that you like a lot. Something that gives you pleasure to shoot and produce, regardless of what might happen beyond that. Because when we do something we love, commitment is more than doubled and the strength to overcome these challenges is much greater.
Gallery
6 YouTube Tips to Improve Your Search Rank : Social Media …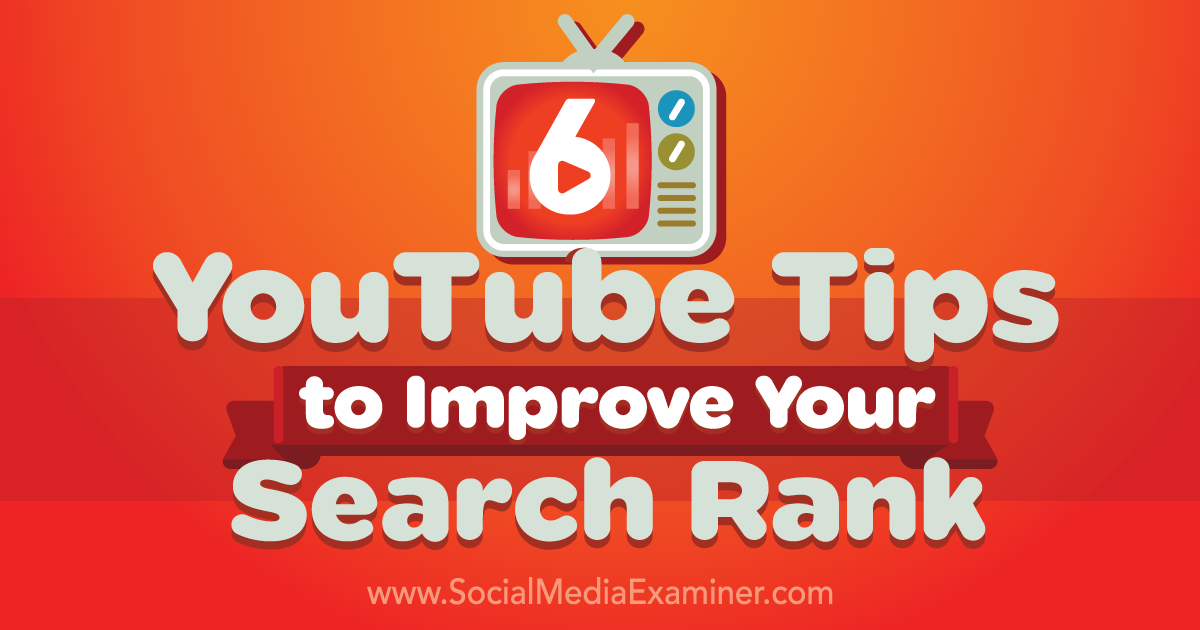 Source: www.socialmediaexaminer.com
How to Optimize Your YouTube Channel [Infographic]
Source: www.goodtoseo.com
How YouTube Offline Mode Affects You! YouTube Channel …
Source: www.youtube.com
How to create a YouTube channel of your own: Steps …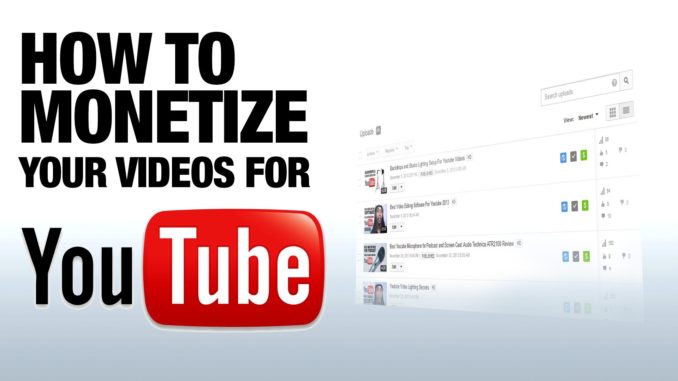 Source: www.techadvises.com
How to Create a YouTube Channel
Source: teachersconnect.com.ng
9 steps to make money on youtube
Source: es.slideshare.net
YouTube Equipment For Beginners – The Ultimate Guide …
Source: vloggingguides.com
Create An Agent Branded YouTube Channel
Source: cbecast.com
How to Promote Your YouTube Channel Like a Pro
Source: sproutsocial.com
The Practical SEO Guide You Can Actually Use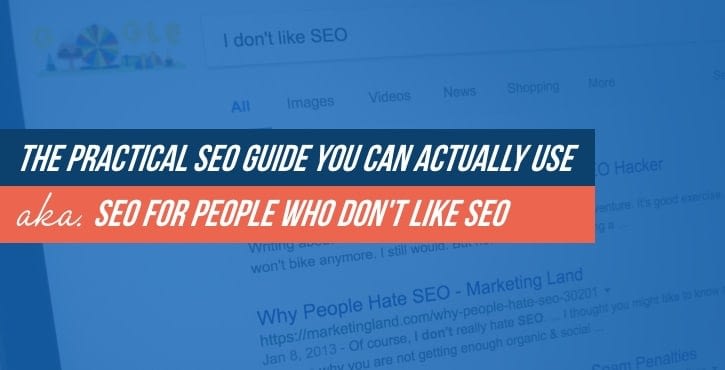 Source: www.codeinwp.com
Free Technology for Teachers: Nearly 5,000 People Get …
Source: www.freetech4teachers.com
BigValleyBoom: How to make Money On Youtube?
Source: bigvalleyboom.blogspot.com
YouTube Channel Art Maker and Templates
Source: www.picmonkey.com
YouTube Cards and End Screens make Your Videos More …
Source: blog.discmakers.com
YouTube Equipment For Beginners – The Ultimate Guide …
Source: vloggingguides.com
How To Start A Beauty YouTube Channel And DOMINATE …
Source: filmtoolkit.com
New YouTube Cover Templates and Images
Source: www.barefootbusinessman.net
Practical Tips & Guide For The Gigging Guitarist Part 1 …
Source: www.youtube.com
How to Make a YouTube Channel
Source: personalweb.about.com
A Guide to Buying a Dinghy
Source: www.towergateinsurance.co.uk