Fair will run between May 27 and June 1. Traffic scheme on day 31 is defined.
The Ironman Florianópolis 2015 is one of the main sporting events of the national calendar. After all, they are competitors from 37 countries in search of the dream of completing a singular challenge. This year, in its 15th edition, the event will still have Latin American Championship status, with 150,000 dollars in prize money and points in the ranking (P-4000) for Elite, in addition to 75 seats for the Ironman World Cup In Hawaii.This condition made the race even more attractive, putting more than 2000 athletes at the event.
The start will be at 6.45 for the men's Elite, leaving the Women's Elite at 6:50 and the Age Group at 7:00. The event will have a transition area and arrival at the Doze de Agosto Club, in Jurerê Internacional. The event will have 3.8 km of swimming, 180.2 km of cycling and 42.2 km of running, with a time limit of 17h.
Besides the competition, which will have the presence of several national and international highlights, the event still offers other attractions for the public. Among them are the Ironman Expo, which features new products and sports products, and the Ironman City, with attractions and food court for everyone present. The opening of both will be on May 27, starting at 2:00 p.m., and will continue until June 1 at 2:00 p.m.
At the Expo will be several equipment and service companies, with the most current and technological in the market, as well as presenting novelties. They are confirmed booths of Della Bikes, Brichta Bikes, Speedo, Miami, Shimano, Quantica, Tacx, Barcellos, Kona, Woom, Oakley, SKP, Tribe Sport, Pink Cheeks, Co. Island, Mauro Ribeiro, Porta Medals, OG, Acquamires, Hammer, GT Nutri, Runlastic, AquaSphrere and Tennis Marathon.
Traffic
Remaining less than two weeks for the 15th Ironman Florianópolis 2015, the capital of Santa Catarina begins to live intensely the climate of the race. And this week the organization of the event announced the changes that will be made in the traffic to receive the more than 2,000 athletes who will participate in the race, as well as their companions.
Traffic closure occurs as follows. On May 29, from 10:00 pm, one side of Av. Dos Búzios (from the front of the 12 de Agosto Club to Rua dos Pampos) will be closed, starting double direction on the other side of the Avenue. Already on the 30th, Saturday, from 20h, will be closed the continuation of the Avenue of Búzios (to Avenida das Lagostas), with double feeling across the Avenue. On Sunday, the day of the race, from 10:00 a.m., the traffic will be closed all along one side of Búzios Avenue and the whole course of the race.
In the SC-400 the vehicles transit the roadway and cyclists along the central belt, with traffic of the vehicles happening in both directions from the shoulder in all its extension from 07h to 17h40. After the start of the race, at 13:30, only the beach direction will be banned. In SC-402, vehicular traffic occurs in both directions on the entire roadway from 07h to 17h40. Cyclists travel through the central belt.
In SC-401, vehicle traffic is on the right-hand side of the road from 7 am to 5:30 p.m., while cyclists transit through the central lane. In the SC-401 South, the traffic of the vehicles will be interrupted from 07:30 to 16:30 in both directions.
The Antonieta de Barros tunnel, in the direction of Centro / Bairro, will be liberated to vehicular traffic. However, when leaving the tunnel the driver will have to make the outline of access to the neighborhood Saco dos Limões towards the Avenida Prefeito Waldemar Vieira to go to the South of the Island via the Pirajubaé Coast.
Drivers coming from the South Island and airport towards downtown should use the Pirajubaé Coastal. The Arrow High will be barred and the drivers will access the side deviation of the Elevado, with controlled crossing.
Programming
27/05 – Doze of August Club
2pm – 7pm – EXPO – IRONMAN
28/05 – Doze de Agosto Club
09h – 19h – EXPO – IRONMAN
09h – 18h – Delivery of Kits
10h – 12h – Swimming Training
29/05 – Doze of August Club
09h – 19h – EXPO – IRONMAN
09h – 18h – Delivery of Kits
10h – Technical Congress Age Group – Português
11:30 am – Technical Congress Age Group – English
14h30 – Elite Technical Congress – Portuguese / English
15h30 – Panel – Elite
7pm – 9pm – Pasta Dinner
30/05 – Club Doze de Agosto
09h – 19h – EXPO – IRONMAN
08h – 11h – Delivery of Kits
1pm – 8pm – Bike Check-in
13h – 20h – Painting of Athletes
13h00 – 14h – Numbering 0001 – 0400
14h01 – 15h – Numbering 0401 – 0700
15h01 – 16h – Numbering 0701 – 1000
16h01 – 17h – Numbering 1001 – 1300
17h01 – 18h – Numbering 1301 – 1600
18h01 – 19h – Numbering 1601 – 1900
19h01 – 20h – Numbering 1901 – 2100
31/05 – Doze of August Club
09h – 19h – EXPO – IRONMAN
04h30 – 06h – Athletes' Access to the Transition Area
06h45 – Start Men's Elite
06h50 – Start Women's Elite
07h – Departure Age Range
17h40 – 00h30 – Bike and Bags Check Out
01/06 – Doze of August Club
09h – 14h – EXPO – IRONMAN
09h – 12h – Lost and Found
10h – Confirmation of the classifieds for the Ironman World Championship
11h – Awards
10 pm – Confraternization Party (place to be confirmed)
Results 2014 – Elite:
Male
1st Igor Amorelli (BRA) – 8h07min53sg
2º Santiago Ascenço (BRA) – 8:11:45 p.m.
3º Marcel Zamora (SPA) – 8h16min15sec
4th Harry Wiltshire (GBR) – 8:32 min32 sec
5th Petr Vabrousek (CZE) – 8:33 min14 sec
6º AJ Baucco (USA) – 8h34min04sec
7º Guilherme Valenza (BRA) – 8:37min37sec
8º Felipe Manente (BRA) – 8:41 min59sec
9º Luiz Francisco Paiva Ferreira (BRA) – 8:45min36sec
10º Raphael Galvão Menezes dos Santos (BRA) – 8:50 min58sec
Female
1st Sara Gross (CAN) – 8h56min34sec *
2nd Sofie Goos (BEL) – 9:00 am19sec
3ª Ariane Monticeli (BRA) – 9:02min42sec
4ª Vanessa Gianinni (BRA) – 9:06min11sec
5ª Lisa Roberts (USA) – 9:07min40sec
6th Jessi Donovan (USA) – 9:14:39 p.m.
7ª Mariana Borges (BRA) – 9:14 a.m.
8th Lucie Zelenkova (ROM) – 9:20:14 p.m.
9ª Ana Lidia Borba (BRA), 9:24:43 p.m.
10th Heidi Seeener (DEU) – 9:32 min33 sec
* New test record.
Champions
2001- Eduardo Sturla (ARG), 8:11min10s / Wendy Ingraham (USA), 9:10min02s
2002 – Spencer Smith (GBR), 8:15 mins / Nicole Leder (ALE), 9:24 mins
2003 – Oscar Galindez (ARG), 8h16min10 / Bárbara Buenahora (ARG), 9h33min21
2004 – Olaf Sabatchus (ALE), 8h19min32s / Fernanda Keller (BRA), 9:26min05s
2005 – Olaf Sabatchus (ALE), 8:50 mins / Joanna Zeiger (USA), 9:29:43
2006 – Oscar Galindez (ARG), 8:15:18 / Lisbeth Kristensen (DIN), 9:20:46
2007 – Oscar Galindez (ARG), 8:21 mins / Nina Kraft (USA), 9:12 mins
2008 – Eduardo Sturla (ARG), 8h28min24s / Fernanda Keller (BRA), 9h24min49s
2009 – Eduardo Sturla (ARG), 8h13min38s / Dede Griesbauer (USA), 9:10:14
2010 – Luke McKenzie (AUS), 8h07min38s / Tereza Macel (CAN), 9h26min08s
2011 – Eduardo Sturla, (ARG), 8h15min03s / Amy Marsh (USA), 9:09min39s
2012 – Ezequiel Morales (ARG), 8h22min40sec / Sofie Goss (BEL), 9h17min42sec
2013 – Timothy O'Donnell (USA), 8:01:32 p.m. / Amanda Stevens (USA), 9:05:52 p.m.
2014 – Igor Amorelli (BRA), 8h07min53sec / Sara Gross (CAN), 8h56min34sec
The Ironman Florianópolis is organized by Latin Sports and carried out by the Brazilian Association of Sports Social and Cultural Endurance (ABEE). It is sponsored by Mizuno and supported by the State Secretariat of Tourism, Sport and Culture of Santa Catarina (Fundesporte), Government of the State of Santa Catarina, Municipality of Florianópolis and Municipal Sports Foundation (FME / Fpolis), Gatorade, AquaSphere , Shimano, Fetrisc, Mini, NET, Oakley, Blue, Barilla, Banana Brasil, Gomes da Costa, Unimed Florianópolis and Trisport.
Gallery
Can A "Mental Rehearsal" Help Secure A Victory? – The …
Source: www.theorganicview.com
Henshin Grid: Other Tsuburaya Productions
Source: henshingrid.blogspot.com
Timex watches
Source: www.worldefashion.com
Compass Health Brands acquires STRENGTHTAPE – the official …
Source: www.triathlonbusiness.com
Henshin Grid: Other Tsuburaya Productions
Source: henshingrid.blogspot.com
10 Obscure Movie Easter Eggs You Probably Missed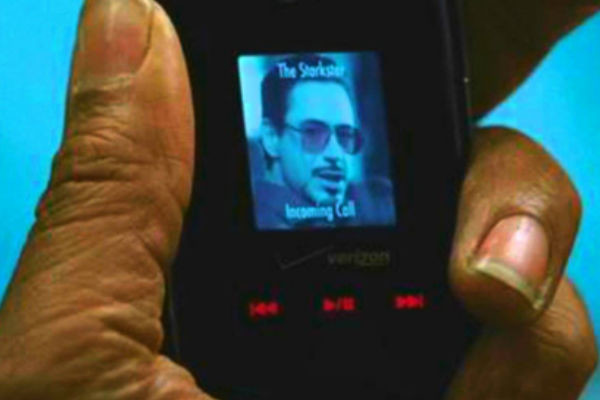 Source: whatculture.com
Pop Culture Safari!: Pop Focus: The Electric Company and …
Source: popculturesafari.blogspot.com
Winston Guo: Multi-Day Multi-Sport
Source: winstonguo.blogspot.com
krem.com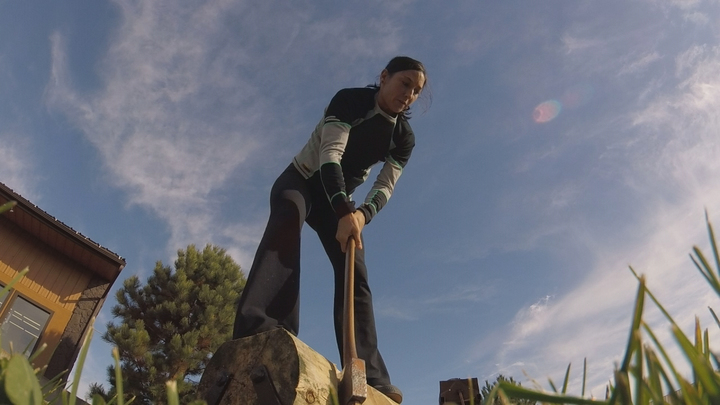 Source: www.krem.com
2014 Outdoor Retailer: Events
Source: www.livingoverland.com
Double Ironman
Source: www.pipers-place.net
Notes from Rational Support Blog
Source: www.ibm.com
Comic-Con Comic
Source: frolixweb.com
Trimarni Coaching and Nutrition : Oakley Women VIP Fitness …
Source: trimarni.blogspot.com
Marvel Comics Heroes Stock Photos & Marvel Comics Heroes …
Source: www.alamy.com
WCC Upcoming Events
Source: www.whitincommunitycenter.com
3XW Wrestling | Sports
Source: www.iowastatedaily.com
Home [www.thelisttv.com]
Source: www.thelisttv.com
Toy Fair 2014: Wicked Cool Toys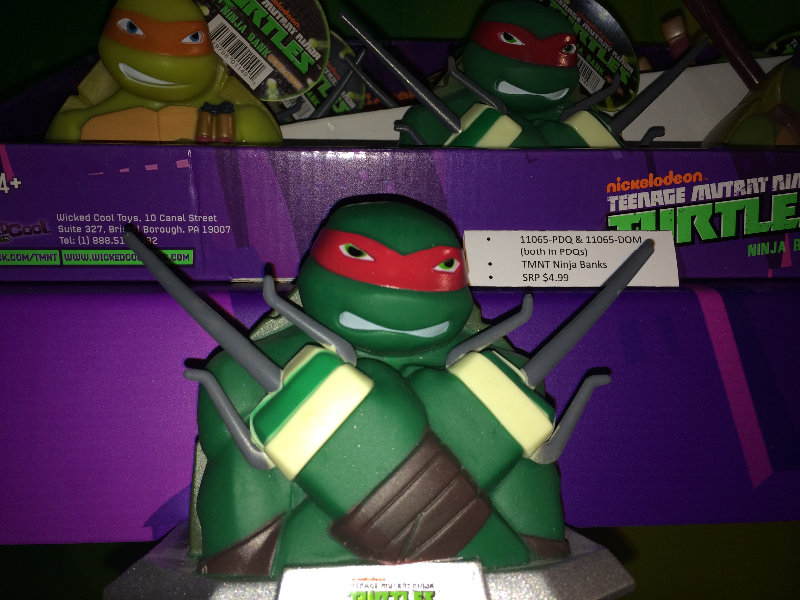 Source: figuresandmore.com
Henshin Grid: Other Tsuburaya Productions
Source: henshingrid.blogspot.com