How is Emory and Henry College abbreviated? It is commonly known as EHC. Look at the following image, and you can find some other meanings of EHC. Just click the image to see all definitions of EHC.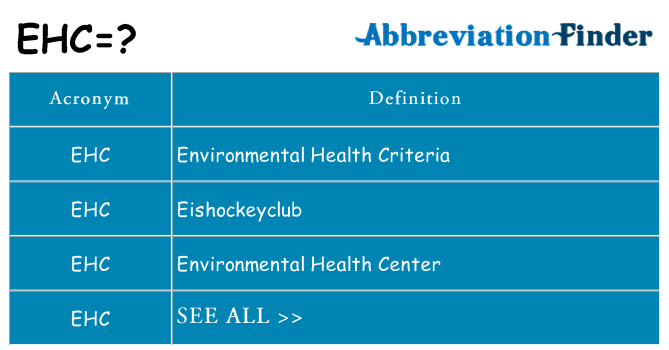 Emory & Henry College – Library
Connect to Books-In-Print or to the archives. Includes trial databases for student or faculty to explore.
Website: http://www.library.ehc.edu/web/
Emory and Henry College – Alumni
Check out the alumni awards, skim an email directory, read up on the annual fund, request a transcript or view a message from the director.
Website: http://www.alumni.ehc.edu/