Marriage is the dream of many people's lives, but it may end up being overlooked by one detail: the budget. Most of the time, parties like this can be very expensive, and not everyone has enough capital to hold a celebration with everything the couple is entitled to.
But that does not mean that these couples should put aside the dream of celebrating the union. With a few tips on how to organize a low budget wedding, your dream can come true! In this post, we list some of them. Check it!
Set The Exact Budget
Anyone who has a limited amount for the celebration will need to be much more attentive to all the costs of the party. So budgeting needs to be well-defined so you do not fall into temptation and hire a service that does not fit in your pocket.
To keep up with the finances of the wedding, organize the expenses. Separate a notebook especially for this, create a spreadsheet or even download a financial control application on your phone. The important thing is to not forget to write down everything that was spent, keep the contracts signed and the invoices of all purchases not to be lost!
Prioritize The Most Important
At that point, it may also be interesting to talk to your fiancé and define what is important to you when you host the party. Keep in mind that, on a tight budget, you will have to give up some things.
So do not get upset if you can not find a service that has a price you can afford. Your love will not be less because of that, you can be sure! Focus on making the best party possible with the money you have!
Find Out About The Notary's Fees
The first step on the way to the altar is to go to a local notary office and find out about all the legal procedures for the wedding. The initial fee is usually around 350 reais, but this amount may vary according to the city where you live.
If you want the employee to come to your party – and do not sign the documents in the notary's own office – this can cost, on average, another thousand reais. However, it may be worth it for those who do not intend to marry in the church, creating a special moment for their guests without the need to pay and decorate another place.
Define The Church
If the couple is religious and you do not give up that the union is blessed by God, start organizing your marriage well in advance. Make no mistake: most churches charge for weddings and there is still the amount to be paid for the decor.
When the couple is already part of the community, you can try to negotiate a more affordable amount with the priest or the pastor. If there is no preference for a specific location, look for churches that do not usually do so many marriages. The value will be more taken into account and it is still easier to mark the desired date.
Case On One Day Of The Week
Weekend dates in party halls and churches are often quite fussy, so they tend to be priced much higher. So, if possible, try to find a date during the week to hold your party: Friday, for example, at dusk, is usually cheaper.
Other suppliers such as musicians, buffets and floriculture may also charge a higher price. Just be careful with holidays: although they are weekdays, wedding companies usually consider them as a weekend. Ask everything before closing deal!
Ask The Godparents For Help
Most couples ask their godfathers for help when it comes to furnishing the house. Thus, they are in charge of gifting the bride and groom with the most expensive items, such as stove, refrigerator, and many others.
However, especially when the couple already live together and the house is set up, it may be an option to ask the godparents to pay for a specific service, such as the bride's day, photos, etc.
Another good idea is to let them present the couple with money – leaving the amount open, so as not to pressure anyone. Many people even prefer not to have to choose a gift. That way, everyone wins.
Opt For A Mini Wedding
This type of party allows for much lower spending than traditional marriages – because of the reduced number of guests. The main positive point of the so-called mini wedding is that the party is usually quite intimate, because the guests are people very close to the couple.
In these cases, it even gives to avoid renting the salon and hosting the party in a restaurant, for example. Thus, you do not fail to celebrate your marriage with the people you love because of the tight budget.
Let Go Of The Superfluous
It is very difficult to say what is superfluous at a wedding party, as this depends solely on what the couple has dreamed for that day. But the basic idea is: only hire the services that seem indispensable for the party.
For example, many brides would love to get to church in a luxury car. But in a wedding with a budget of 10,000 reais, that money could be better used in decorating or animation for the ballroom, is not it?
Search A Lot
To make a wedding with this budget, the bride and groom can not be lazy: you need to visit several suppliers, negotiate values, ways of payment and everything you can to find the lowest price available.
Also, it's worth asking all the guests if they do not have any acquaintances who work in the area. Sometimes an indication can yield a discount that makes all the difference when closing the deal.
Important: do not be seduced by the sellers' lip! Remember that your budget has already been set back there and it does not pay to hire a service that was not planned.
Sign Up For Promotions And Participate In Bridal Fairs
First, go to bridal fairs. These events always have a large amount of wedding party vendors, and the chance of you finding more options in mind is great.
Another plus point is that these fairs usually have draws of wedding services. So, sign up for as many sweepstakes as you can. If luck knocks at your door, you can win something to boost your party.
Do It Yourself
If you have a talent for arts and crafts and a group of friends who stop at any stop, you can save a lot on souvenirs , decorations and even your party stationery.
To do this, just search for tutorials on the internet, which teach, step by step, how to make arrangements and invitations, for example. So you save a lot at the party and you can use the money to invest in other services!
Invest In Smart Options
Let's talk about buffet: those who need to economize at the party , will have to make smart choices. The first point is to try to find a supplier who accepts orders by the type of dish. So you can choose a chicken fillet instead of a filet mignon, for example – and save a lot.
You can also save money on your choice of drinks. Instead of having two or three types of beer to serve your guests, choose one and buy in larger quantity, ensuring a discount. If you prefer, you can buy the drinks on your own and stay connected in the promotions of the supermarkets.
Review The Ceremonialist
Of course a good ceremonialist can make all the difference in a marriage, let's not lie! However, this is a service that usually has high prices and, due to the great demand, little margin for negotiation. So what do the bride do not go crazy on the big day?
There are some alternatives that may come out the most. For example, seek out newly trained professionals who have experience in the art of organizing a wedding or smaller events and want to expand your portfolio. Or even hire a secretary, who is responsible only for coordinating the people involved in the assembly of the party.
Look For A Dress More In Mind
The wedding dress is another item that usually has a salty price, precisely because it is such a crucial part of the party. Generally, to cheapen the cost, brides look for the first one-piece rental or even ask for a specialized seamstress to do.
If you do not want to keep your dress, you can even rent one -even for the second rent. Whoever wants a simpler party can even buy a white party dress and increase it with accessories to become a wedding dress. The same can be done with the shoe.
Opt For Musicians Who Offer More Services
Want to hire a professional to play at your party? First, make sure none of your friends own a band or know any DJs who might make a break. If not, you'll have to choose between hiring a band or a DJ.
Generally, the DJ has a more affordable price, but a band that is not on the wedding circuit may also have interesting prices. A good idea is to go to bars that you and your fiancé usually go to and ask for suggestions from the owners. If this does not fit in the budget, burn a CD or a pendrive with the couple's favorite songs and put it to play during the party.
Do not worry: your wedding party will be perfect! Money can not make you give up on your dreams, such as organizing a wedding. With persistence and will power, you will find the right suppliers to make your wishes come true!
Gallery
Budget Breakdown For A $10,000 Wedding

Source: applebrides.com
What a $25,000 Wedding Budget Looks Like
Source: ptmoney.com
Planning a Wedding for Less Than $3,000
Source: www.savingthecrumbs.com
6+ 10 000 wedding budget
Source: 3canc.com
How Much Does a Wedding Cost?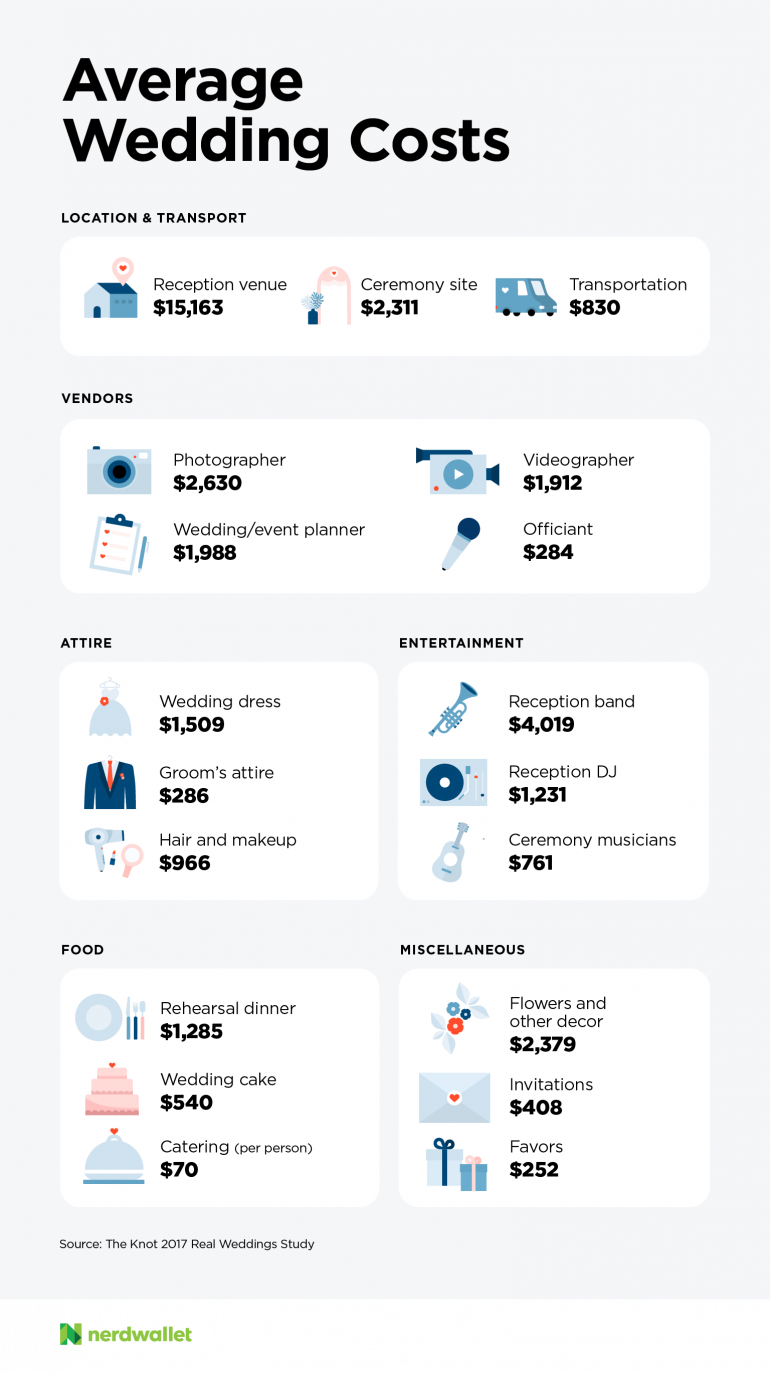 Source: www.nerdwallet.com
How Much Does a Wedding Costs in the Philippines …
Source: www.moneymax.ph
5000 Wedding Budget Breakdown – Mini Bridal
Source: www.miniwebsuk.com
6 10 000 Wedding Budget Breakdown
Source: sampleresumeformats234.info
10000 Wedding Budget Breakdown – Mini Bridal
Source: www.miniwebsuk.com
How To Create A Perfect (For You) Wedding Budget
Source: apracticalwedding.com
Average UK Wedding Cost
Source: www.premiercarriage.co.uk
4+ 10000 wedding budget
Source: proceduretemplate.info
– Sweetly Paired – Colorado Wedding Planner –
Source: www.sweetlypaired.com
Millann the cultural wedding planners
Source: www.slideshare.net
How Much a Wedding Costs
Source: www.womangettingmarried.com
Why are wedding so expensive? 3 things you can do to save
Source: www.iwillteachyoutoberich.com
What Weddings Really Cost
Source: theeverylastdetail.com
How to Get Wedded in just $10,000!! · ChicMags
Source: www.chicmags.com
5000 Wedding Budget Breakdown – Mini Bridal
Source: www.miniwebsuk.com
How to have a huge wedding
Source: www.instructables.com